Jarosław Jodełka becomes new head of financial department at CREAM Property Advisors
Jarosław Jodełka has been appointed the new financial director at CREAM Property Advisors. His responsibilities will include the financial management of the companies within the group, business planning, financial analysis, as well as supporting the company's management board and advising on strategy and investment as well as the development of the group. He will take over his new role on January 1st, 2022.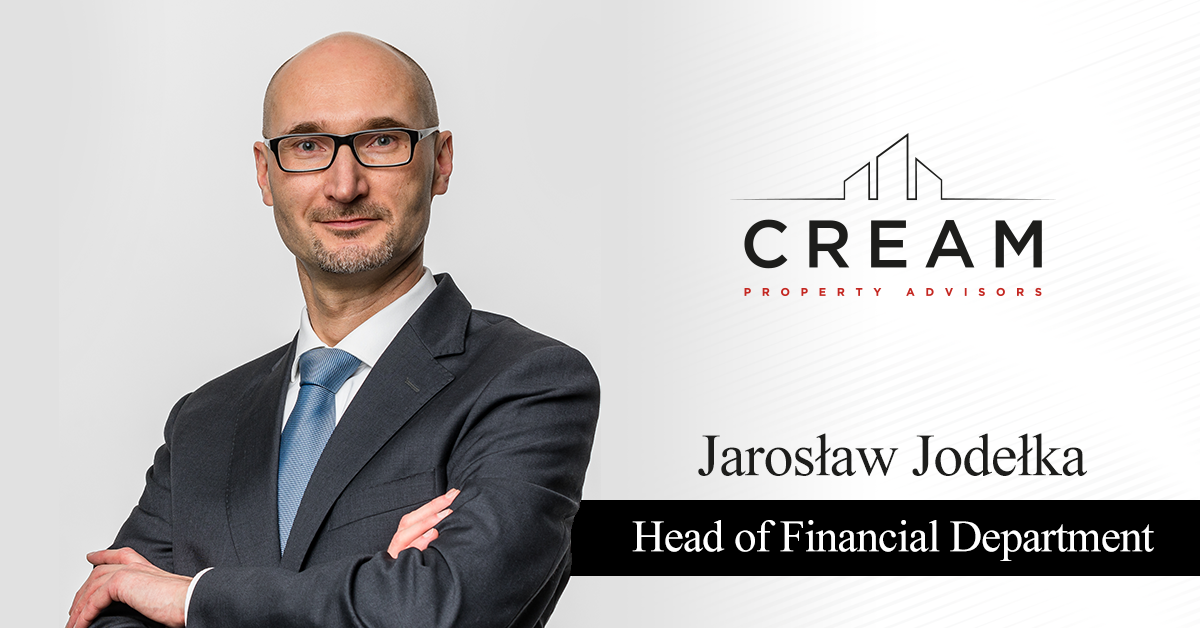 Jarosław Jodełka has 20 years of experience in the field of financial management and cost control and has worked in the real estate industry for the last 15 years. He specialises in the business and operational control of commercial properties, managing financial liquidity and company cash flow, as well as implementing systems for investment and reporting. In his professional career he has worked for the Ingka Centres group (formerly known as IKEA Centres), where he dealt with the financial control of real estate projects, e.g. Port Łódź. He has also been employed by Echo Investment where he was responsible for the settlement of projects such as Galeria Młociny, Galeria Libero and office buildings. He has also worked for ISS Facility Services and Multi Poland.
As well as numerous courses and trainings, Jarosław Jodełka completed a four-course specialization in project management conducted by the University of California. He graduated from the University of Warsaw as well as the AGH University of Science and Technology in Kraków and was awarded a scholarship at Fachhochschule Heidelberg. "We are very happy that Jarosław is joining CREAM Property Advisors team at a time of very intensive growth for our company. He has the key competences to allow us to grow even faster and assure the continuity of the highest standard of service to our clients," said Niall O'Higgins, the president of CREAM Property Advisors.
---