Asset & Property Management
Advanced management services for commercial properties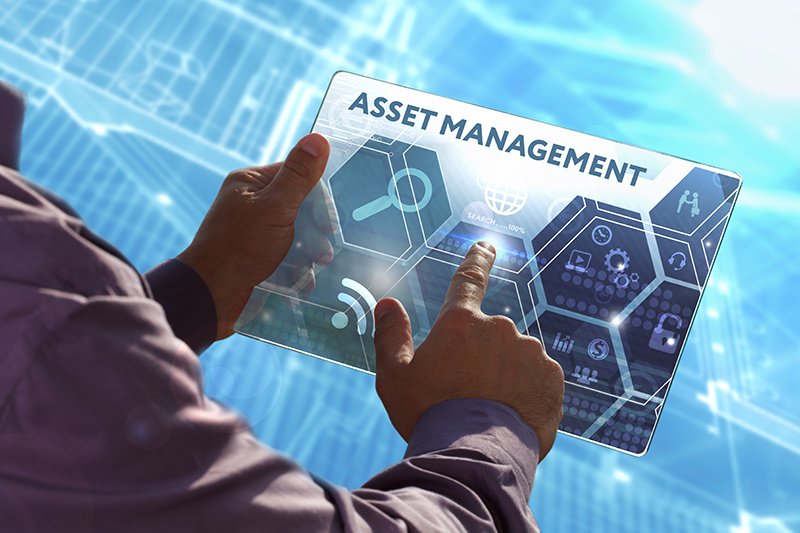 OUR PHILOSOPHY
We act according to the principles of thinking like an owner, using our investor experience and taking a professional approach.
As well as the strategic management of centres, we also offer the full range of other services including:
OUR RANGE OF SERVICES
Individual departments
A PROFESSIONAL TEAM
Asset Management
Jakub Kaźmierczak
Director of Asset & Property Department
Jakub Kaźmierczak
Director of Asset & Property Department
He has 16 years of experience on the real estate market. In his previous role, he was the director of operations at JLL, where he supervised a retail sector management department for Poland. Earlier, he was also a Key Account Manager at CBRE. His vast experience in real estate comes from his work at Colliers International, Portico Investment and Apsys Polska. He used to supervise such shopping centres as Forum Gliwice, Pasaż Świętokrzyski, Galeria Wisła and Ogrody in Elbląg.
He also managed an office park Platinum Business Park and portfolios of retail parks belonging to PKO TFI or Newbridge. He has vast experience in managing lease contracts, which comes from his involvement in the management of such shopping centres as CH Janki, CH Korona or CH Manufaktura. He graduated from the Department of Journalism and Political Sciences at the University of Warsaw and in property management at Kozminski University. He is a licensed real-estate manager.
Tomasz Chrabałowski
Director of Finance Department
Tomasz Chrabałowski
Director of Finance Department
He has over 20 years of experience in management, finances and cost control. He is a finance and management controlling expert with experience in comprehensive supervision over financial processes in various companies. He has vast experience in implementing financial and accounting systems, BI, ERP and CRM. In one of his previous roles, Tomasz worked for Apsys Polska and participated in the opening of CH Janki shopping centre, where he also supervised subsequent stages of the centres development from the financial perspective. At that stage, he managed a team of forty, which included: accountants, assistants and shopping centre managers, and a budget of PLN 50-60 million.
He developed and harmonised a system of synthetic and analytical accounts for shopping centres under his management and worked on rules of reporting, budgeting and cost control. He implemented the SUNSystem financial and accounting system and worked on creating a Shared Service Centre. His previous employers also include Multi Poland and aviation companies, for which he created an original SITA-based Passenger Management System, which was later certified internationally.

Tomasz Torłop
Technical Director
He has worked for 15 years in real estate. Prior to joining CREAM Property Advisors, he worked at EPP as a technical director with responsibility for property and technical management at the Galeria Młociny shopping centre in Warsaw.
He managed a varied portfolio of commercial and office properties of First Property Group and was a director of the CH Skorosze shopping centre. Tomasz graduated in property management and automatic control and robotics from Politechnika Gdańsk University of Technology.
Anna Rogalska
Property Manager
She has been involved with the real estate market for the last 13 years, having started her career at Inter IKEA. Later she went on to work in the property department at Apsys Polska, where she was responsible for shopping centres with a combined space of 400,000 sqm GLA.
Most recently, she worked at JLL, where she was responsible for liaising with one of the company's key clients. While at Apsys, she successfully introduced a property reporting project to the department. Anna holds a property manager's licence and a project manager certificate accredited by the PRINCE2 Foundation.

Robert Żurek
Business Development Director
Robert Żurek
Business Development Director
Experienced manager in the scope of real estate technical support (project development, cost optimization, raising the standard, renovations and repairs, technical audits). He has excellent knowledge of the real estate sector backed up with over 20 years of experience in Polish and international development companies.
Robert worked for 10 years for Echo Investment, initially dealing with location marketing analyses (3 years) and then creating SPV dedicated to the asset and property management service for all Echo properties (26 projects, over 350.000 sqm, Offices, Shopping Centres, Apartments), taking the position of Managing Director. In addition, Robert worked, among others for Profit Development S.A., Caelum Development, JLL. He has got a state license for Real Estate Agent (no. 14389) and for Property Managers (no. 13081).

Izabela Burzyńska
Debt Collection Manager
Rozpoczęła karierę zawodową 13 lat temu. Od początku swojej drogi zawodowej zajmuje się oceną sytuacji finansowo-ekonomicznej podmiotów rynkowych, windykacją należności w zakresie MSP, restrukturyzacją wierzytelności, negocjacjami z dłużnikami oraz obsługą posprzedażową umów leasingowych.
Przed dołączeniem do CREAM Property Advisors pracowała jako specjalista ds. ryzyka i windykacji oraz specjalista ds. obsługi nieruchomości DNB Assets Holdco i DNB Bank Polska. Ukończyła Uniwersytet Warszawski na kierunkach: Informatyka i ekonometria oraz Gospodarka przestrzenna.
Jakub Czerwiński
SAP Manager
Jakub Czerwiński has worked at CREAM Property Advisors for 8 years.
In his role as an SAP Administrator, he oversees the work of a dedicated SAP team. Moreover, his duties also include daily administration of the SAP system, introducing data of new clients, and developing SAP functionalities. He graduated from Lazarski University in management.